Basement Technologies of the Alleghenies has the right solution for your wet basement or wet crawl space problem. We are proud to be a part of one of the fastest growing and most progressive basement waterproofing companies in the world. Our company designs and manufactures many of our own innovative (and patented) waterproofing and dehumidification products. No matter what the problem is, from basement leaks and wall cracks to crawlspace moisture, we have industry leading tools and expertise to solve your waterproofing problems once and for all.

Protect your most valuable asset... your home.
Your home is your most valuable asset, and each home's basement is different. Your foundation may be fieldstone, cement, or concrete blocks. All experts agree that the most common water entry points the floor wall joint, wall cracks, floor cracks, and down the walls creating wet basement problems. Because of the eventual build up of water pressure against the foundation, even the smallest leak can lead to a flooded basement, potentially costing thousands of dollars in repairs and mold and mildew remediation. Protect your home and the health of your family today by making your basement a safe, dry, stable environment with help from Basement Technologies of the Alleghenies.
Basement Finishing and Basement Remodeling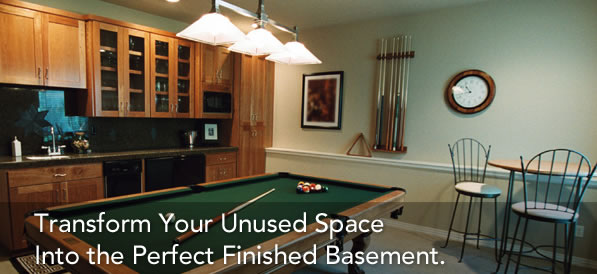 Basement Technologies of the Alleghenies specializes in finishing basements. All materials used for the newly finished walls, ceilings and floors are water proof, mold resistant, removable and ecology minded. Our revolutionary wall framing system and light, impact resistant panels are an integral part of the wall and are capable of air movement from behind the wall to the front eliminating mold, mildew and potential humidity entrapment.
Call us at 814-594-4642 or
1-800-287-9364 for a FREE ESTIMATE.